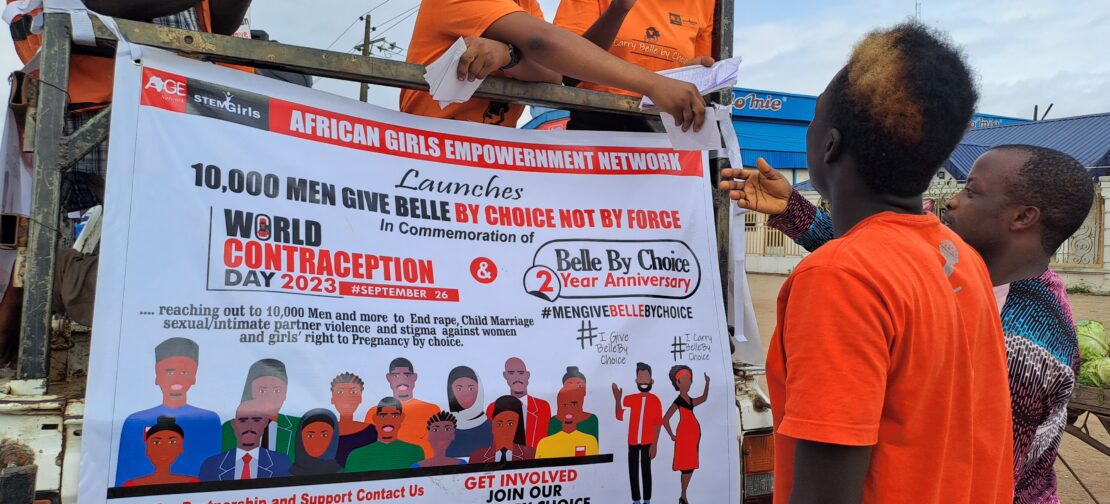 Day 1 of our 10,000 Men Give Belle by Choice Not by Force Challenge
Today, September 1, 2023, we hit the streets and communities of Ogun West senatorial district in Ogun State and Alagbado Lagos on the mission to reach 10K Men and boys.
On Day 1, we have reached and engaged 300 men and boys to end child marriage, intimate partner violence, rape, sexual violence, and stigma against women's rights to pregnancy by choice to reduce the incidence of unwanted pregnancies among women and adolescent girls.
During the exercise, we also engaged with our women and adolescent girls and enjoined them to exercise their bodily rights and autonomy and practice safe sex to avoid unwanted pregnancy, HIV/AIDS, and other STIs.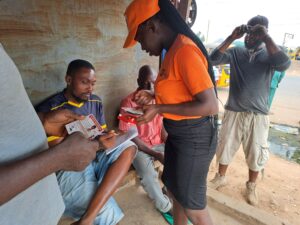 We distributed 228 Belle by Choice commodities (male and female condoms) to those who needed them.
To drive our message home, we paid advocacy visits to AIT/DAAR Communication PLC, Lagos as a leading mainstream media where we met with their marketing unit and intimated them about the 10000 Men Give Belle by Choice Challenge, we also visited and met with the Family planning coordinator at the Ado Odo Ota Primary Health care center, and the Manager, Local AIDS Control Agency (LACA)Ado Odo Ota.
1 day gone on the 10,000 Men Give Belle by Choice challenge 9,700 Men are yet to be reached as our target states!
Stay tuned for more updates and you can also join us in the movement and help Men, Boys Women, and Girls make informed decisions about their sexual health & rights, together we fit create a world where men and women fit work hand in hand towards better reproductive health and a better future for all!
For more information about the #10,000MenBellebyChoice Challenge and how to get involved contact Mrs. Ronke at 07048065050 or Madam Tina at 07048065486 or operations@agenetwork.org