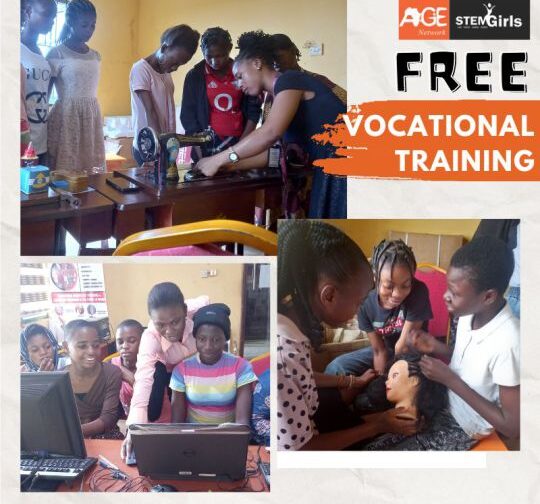 Join our ongoing FREE Vocational and Empowerment Training Program for Women and Adolescent girls
Women and adolescent girls need to be empowered and this can be done through good education and proper vocational training.
This is why African Girls Empowerment Network has partnered with Women Win to empower women and adolescent girls via our FREE vocational training program
Are you interested in acquiring skills in Fashion, ICT or Business Registration but no money to start?
REGISTER NOW! to join our FREE vocational training for women and adolescent girls.
Visit our AGE HUB:
Address: KM 44, Idiroko Road, God's Grace Plaza, Sango ota, Ogun state
Contact us now for more information:
Tel:+2348062762068, +2347048065450
Email: info@agenetwork.org