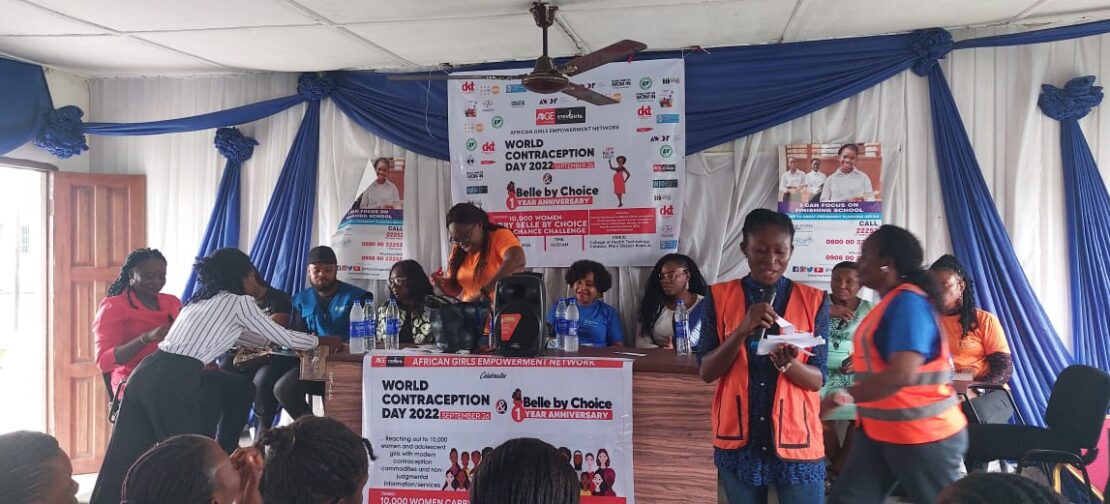 African Girls Empowerment Network launches 10,000 women Carry Belle by Choice challenge
Cross River State, Nigeria- In commemoration of the 2022 World Contraception Day and 1st anniversary of their #Belle by Choice initiative, The African Girls Empowerment Network, a young feminine front-line civil society organization in Nigeria has launched a nationwide campaign tagged: "#10,000 WOMEN CARRY BELLE BY CHOICE NOT BY CHANCE" challenge to reach 10,000 women and adolescent girls in the vulnerable and displaced setting in Nigeria with free modern contraception commodities and non-judgmental information/services by September 30, 2022.
The "#10,000 WOMEN CARRY BELLE BY CHOICE NOT BY CHANCE  Challenge" which is currently running in Cross River, Ogun, and Lagos was born as part of the group effort to address the slow uptake of contraception/family planning in the country that has contributed greatly to the high rate of unintended pregnancies, preventable maternal mortality, and unsafe abortion in Nigeria.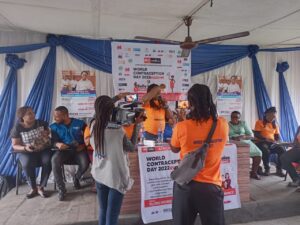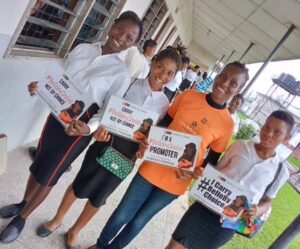 Speaking during the one year-anniversary event organized in commemoration of the world contraception on Monday 26 September 2022 at College of Health Tech in Calabar the Cross River State Capital, Mrs. Eucharia Abua, the Group State Coordinator called on women and adolescent girls to overcome stigma and make use of modern contraception to reduce the country current maternal mortality ratio of 512 per 100,000 live births;
"Today is world contraception day 2022 and young women and girls are being enlightened on the use of modern contraception to prevent them from getting pregnancy by chance. Also to prevent the young women and girls from dropping out of school due to unintended pregnancy or engaging in unsafe abortion"
"Today world contraception day is to re-emphasize that there should be access, enough access for young women and girls to have access to modern contraception out there irrespective of their locations in the country to keep them safe from unintended pregnancies and unsafe abortion". Says Mrs. Abua.
The group one year anniversary on their Belle by Choice Initiative/ 2022 world contraception day event has the participation of reproductive justices advocates, state and non-state actors including the representative from the family planning unit of  Cross River State Ministry of Health, Medical women's association of Nigeria, Calabar Chapter, Girls power initiative, Calabar branch among others
In another development, the group also carried out a walk to end stigma and misconceptions surrounding modern contraception among women and adolescent girls chanting "Carry Belle by Choice not by chance with placards, raising awareness on modern contraception and sharing free condoms and educational materials to women in the streets in Lagos, Ogun and Cross River state.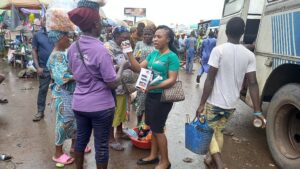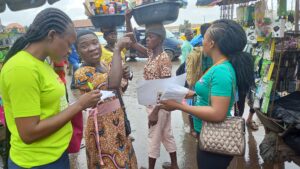 For more information about the campaign, or to arrange interviews, please contact Elizabeth Jonah & Media Team, African Girls Empowerment Network: operations@agenetwork.org, Tel/WhatsApp +2348062762068,
Notes to editors:
African Girls Empowerment Network (AGE Network), is a registered young feminine frontline civil society organization dedicated to reducing gender inequality by empowering and advancing the human rights of young women and girls particularly those the displacement & vulnerable settings. We advance gender equality in girls' education, promote young women's sexual & reproductive health & rights, bolster women's role in leadership and economic inclusion, as well as strengthen the capacity of young women/girls-led groups in Nigeria. (www.agenetwork.org, stem.agenetwork.org)