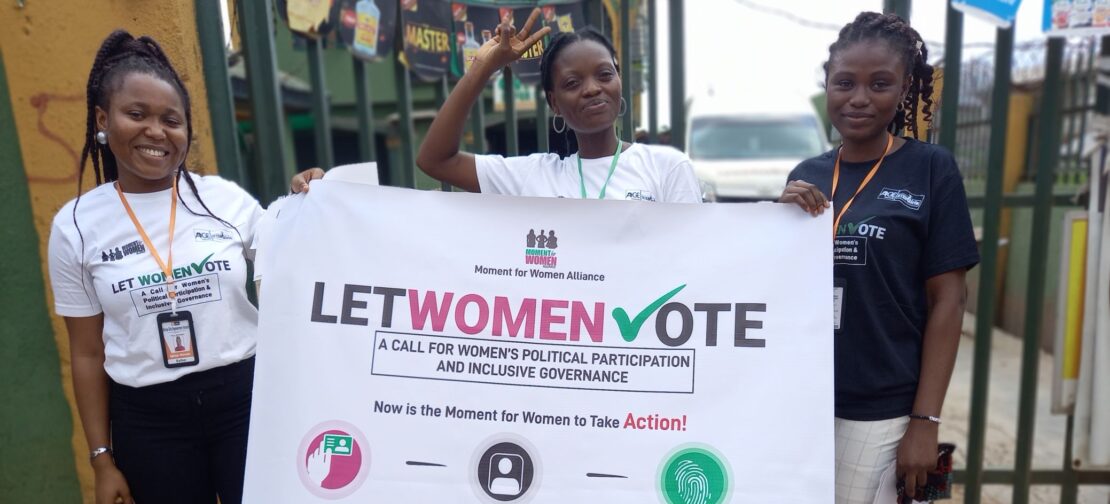 African Girls Empowerment Network launches #LetWomenVoteNigeria 2023 Campaign
Ogun State, Nigeria, a non-governmental organization, the African Girls Empowerment Network in collaboration with Moment for Women Alliance, has launched the #LetWomenVote Nigeria 2023 campaign to push for women's political participation and voting in the country's forthcoming general election in 2023.
The #LetWomenVote Nigeria 2023 campaign, which was officially flagged off on July 29, 2022, during a virtual summit  https://fb.watch/fmNh07cu_p/ at the group's corporate head office in Sango Ota, Ogun State, had rich participation of  women's rights activists, and representatives of state and non- state actors across the six geopolitical zones in Nigeria, including Damilola Olaniran – PR and Communications Manager of OYA Media, Ambassador Aisha Bello – SRH Advocate, and Executive Director of Voice of the Girl Child, Omolara Onabanjo – Department of Voter Education, Publicity, Gender and Civil Society Liaison of The Independent National Electoral Commission (INEC) Ogun State, Chioma Ogochukwu Anorue – Gender Advocate and STEM Woman, Nafisa Atiku Adejuwon – Lawyer and Founder of "Girls Just Want To Run' (A guide to young women's participation in politics and governance), Sanni Alausa-Issa – Digital Head at Diamond FM Ilorin, Kyenpya Katkuk – Lawyer and Gender Advocate (CYPF), Somtochukwu Ugwu – Lawyer and Human rights activist (SIRP), Esther Alaribe – Team Lead officer (Women Radio 91.7), Tope Imasekha – Social Inclusion expert and founder (WIN) and Peace Adebola Okeshola – Lawyer and women's advocate (LawyerAlertNigeria) among others.
The initiative's coordinator, Margaret Oyigeya, who described the #LetWomenVote Nigeria 2023 campaign as a crusade for inclusive governance in Nigeria, said; "Our LetWomenVote is a movement for women's political participation and inclusion in Nigeria, and through this campaign, we want to address the wrong perception that our votes do not count as women, end the pervasive vote-buying/selling culture, political violence, and thuggery that have caused many people, particularly women, to lose interest in voting or exercising their civic or political rights in Nigeria."
Disclosing the campaign key messages, she said; "Our key messages are "Women Get Your PVCs," "Know Your Candidates," and "Do Not Sell Your Votes." Miss Oyigeya says.
In her welcome address, Pst. Mrs. Blessing Michael, the President of African Girls Empowerment Network, disclosed that the Let Women Vote Nigeria 2023 campaign is timely and it will save the country's democracy as the campaign aims to build back trust in the country's electoral system.
"This campaign is our effort to empower, support, and safeguard the rights of women and girls and their inclusion in leadership and governance, making them inextricable partners in the sustainable development of our society," says Pastor Mrs. Michael Blessing.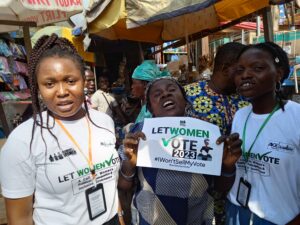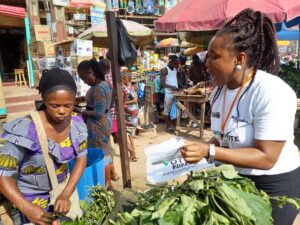 The keynote speaker, Damilola Olaniran (PR and Communications Manager of OYA Media),  who spoke during the summit on "The Role of Women in Achieving a Free and Fair Election in Nigeria," stated that "a free and fair election is free of any atmosphere of harassment/intimidation in which all voters can vote for the preferred candidate of their choice." She further pointed out that the challenges we face in not achieving a free and fair election in Nigeria are lack of trust, greed, election rigging, thuggery/violence at the polling units, ignorance, and intimidation. She advised that in order to hold a free and fair election in Nigeria, these issues must be resolved.
Also speaking on "The Act of Vote Selling in Nigeria," Amb. Aisha Bello (SRH Advocate, and Executive Director of Voice of the Girl Child) confirmed that the act of vote buying/selling has existed in Nigeria for a long time due to the bad political system in Nigeria. "In a democracy, a person's vote is the ultimate currency of power, but a lot of Nigerians do not know the value of their vote," she mentioned.
Nafisat Atiku, the founder of Girls Just Want to Run, in her contribution during the panel session mentioned that women's political exclusion is not unconnected to our harmful tradition, cultural belief, and patriarchal system. "We have been inflicted with a culture that does not favor us as women, a solid family system has assisted successful women to achieve what they are"
Mrs. Omolara Onabanjo from the Department of Voter Education, Publicity, Gender and Civil Society Liaison of the Independent National Electoral Commission (INEC) Ogun State also mentioned that "Religion/ethnicity barriers, lack of support from families, gender stereotypes, discrimination, and financial constraint are some of the factors that cause hindrances to women's political participation."
Disclosing the position of the INEC in securing women's political participation, she said; "At INEC, we have been sensitizing women in various communities on exercising their civic responsibilities and the commission has erected polling units in strategic places for Purdah women in order to increase women's participation in the forthcoming general election." says Mrs Omolara
The Let Women Vote Nigeria campaign is indeed timely to secure women's political participation and voting to address the gender gap in governance in Nigeria as currently, only 18  out of 360 members are women in the House of Representatives, representing about 4.61 percent; the Senate has eight women out of 109 members, representing 7.34 percent. This statistic shows that there is still more to be done for women to be fully involved in politics and governance in Nigeria.
Some of the solutions proposed during the summit by the panelists included; providing adequate and strong security in order to end political violence, thuggery, or any form of violation of the electoral rules, more sensitization and electoral education for women, especially allowing those in the rural areas to participate fully in governance to vote and also to be voted for; and giving out free forms to women to encourage them to participate more in politics.
Sanni Alausa, one of the panelists added that, if women want to get more involved in politics, they must be knowledgeable, strong, and supportive of one another.
The group called on women-led groups, organizations, electoral key stakeholders, monitoring bodies, INEC, media houses, and CSOs to educate and sensitize women, especially those in rural settings, on the importance of carrying out their civic responsibilities, and to ensure that the 2023 general election is free of violence, vote buying/selling, and other vices, to create a free and conducive electoral atmosphere. They also called on women in all the six geo-political zones in Nigeria, to get engaged in the electoral processes as this is one big opportunity for them to be actively involved in decision-making in the country.
For more information about the Let Women Vote Campaign or to arrange for interviews, kindly contact Ms. Oyigeya Margaret, the officer in charge of the Let Women Vote Campaign at 08113041679 or email: operations@agenetwork.org
Notes to Editors:

African Girls Empowerment Network (AGE Network) is a registered young feminine frontline civil society organization dedicated to reducing gender inequality by empowering and advancing the human rights of young women and girls, particularly those in displaced and vulnerable settings. (www.agenetwork.org, stem.agenetwork.org)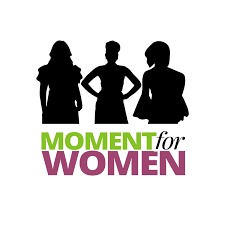 Moment for Women Alliance is a registered feminist movement working to promote and secure women's human rights and inclusion. The Alliance focuses on women's leadership and political participation, health, and reproductive justice, economic and financial inclusion, climate justice and environmental protection, as well as movement building to promote activism and strengthen the capacity of women's groups/organizations.