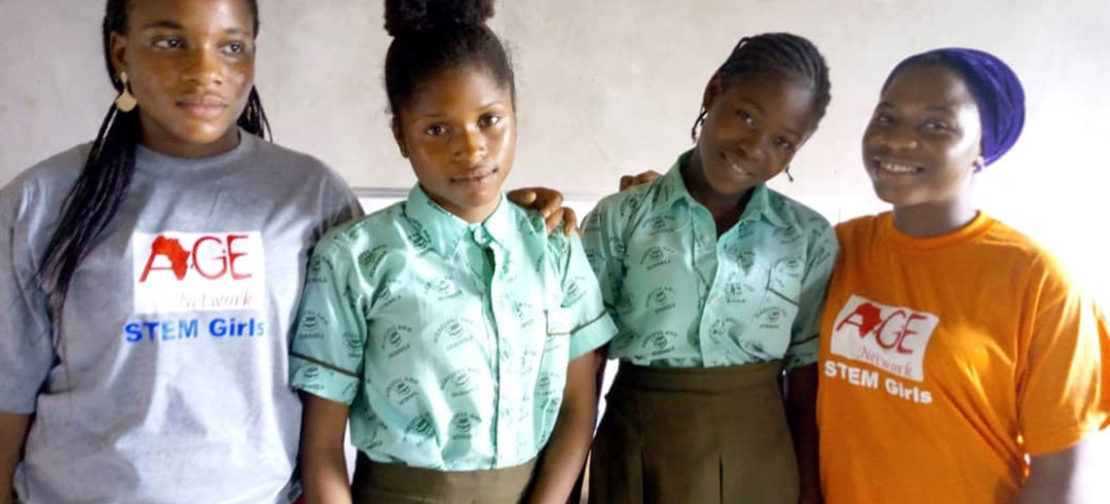 Build A Brighter Future For Girls Together
$ 3,500.00 Needed Donation
AGE Network is passionate about fostering tomorrow's innovation and as such has been investing in GIRLS' STEM Education since 2016. AGE program on STEM Education for girls entitled "STEM GIRLS" seeks to expand girls' mind.
The program will also focus on other areas that barriers girls education including: Teenage pregnancy, Teacher-student sexual harassment, Domestic violence, Rape, Child marriage, Menstrual hygiene etc.
STEM Girls initiative seeks to:
Advance gender equality in girls' STEM education
Engage girls to develop interest and be at the forefront of STEM Education particularly Tech and health sciences
Laying the foundation for tomorrow's medical doctors, female engineers among others
Q: WHAT IS STEM GIRLS?
STEM Girls is a school program that seeks to expand adolescent girls & young women's mind with the real world of Science & Technology.
Q: WHAT DO I STAND TO GAIN AS A MEMBER OF STEM GIRLS?
As a member of STEM GIRLS you stand to gain a lot academically, not only in the area of Science & Technology but also in issues affecting us (girls) Like Rape, Domestic violence, Student-Teacher sexual harassment, Child marriage, Teenage pregnancy etc.
Q: WHO CAN ACCESS STEM GIRLS?
STEM GIRLS is open to all Adolescent girls and Young women.
CLICK HERE to Become a STEM Girls Mentee or Mentor.
Join us, Get involved and be our STEM GIRLS:
FRIEND
A friend of STEM GIRLS is an individual or institution who or which shows a particular attachment to the cause of Girls Education particularly in the field of Science & Technology, be it by their action, connection or contribution.
AMBASSADOR
An ambassador of STEM GIRLS is a public figure who agrees to take on the task of representing STEM GIRLS in public, with partners and friends of STEM GIRLS, and convey positive message about the different programs supported.
CLICK HERE to Become a STEM Girls Ambassador.
DONOR/PARTNERS
A donor is an individual or institution who or which supports STEM GIRLS and helps it to achieve its objectives through donations or one-off contributions.