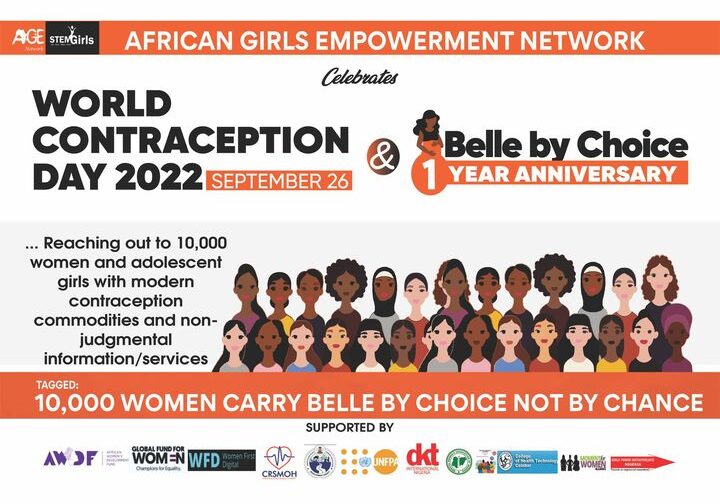 Belle by Choice 1 year Anniversary and 2022 World Contraception Day
To mark our #BellebyChoice 1year Anniversary and the 2022 World Contraception Day,  on  September 26th, 2022, we will be hosting Belle by Choice/ World contraception Day 2022 Event at College of Health Tech Calabar Cross River State.
Also in Lagos and Ogun State, we will be going on street sensitization to raise awareness and end stigma and misconceptions surrounding modern contraception and Family planning among women and adolescent girls and sharing free Belle by Choice commodities (male & female condoms, and woman2woman counseling and onsite service on family planning).
If you are passionate about women and adolescent girls' right to pregnancy by choice,   Join our ongoing Campaign as a #BellebyChoice Volunteer, Ambassador, or Donor to reach 10,000 women in Nigeria with modern contraception/family planning commodities and nonjudgmental information.
You can also join our week-long physical #BellebyChoice/World Contraception Day events taking place in Ogun, Lagos & Cross River State from 26th Sept to 30 Sept 2022
For more info, contact the Belle by Choice Team on Tel/Whatsapp: 07048065450, 07048065456
Email: operations@agenetwork.org, info@agenetwork.org