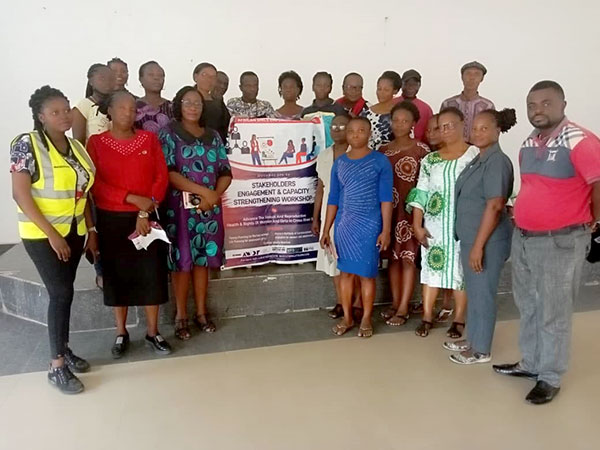 Capacity building for informal health care providers
We have kick-started the women's rights month with another capacity building workshop for informal health care providers in Calabar Municipality Cross River State. The workshop had in attendance 27 informal health care providers/patent drugs dealers who are always the first point of contact for women and adolescent girls on needs of contraception and family planning services.
Using modern Contraceptive like pills, injectable hormonals products or medical procedure that interferes with reproduction when you have sexual intercourse is very crucial for young women and girls health who are not ready to have babies.
In choosing a method of contraception, dual protection from the simultaneous risk of HIV and other STDs should be considered, Use of contraception advances the human right of people to determine the number and spacing of their children. Building your clients confidentiality will spur the willingness of clients to access and utilise services. Hence the organization also seek for adiquate referrals to Health facilities where there are trained health practioners and experts in other to limit unsafe abortion thereby reducing maternal mortality and morbidity among women of reproductive age.
We truly appreciate: The PHCDA-CRS, @gfw, @awdf and the PHC Director at Calabar Municipalility for supporting our efforts to secure the sexual and reproductive health and rights of women and girls.