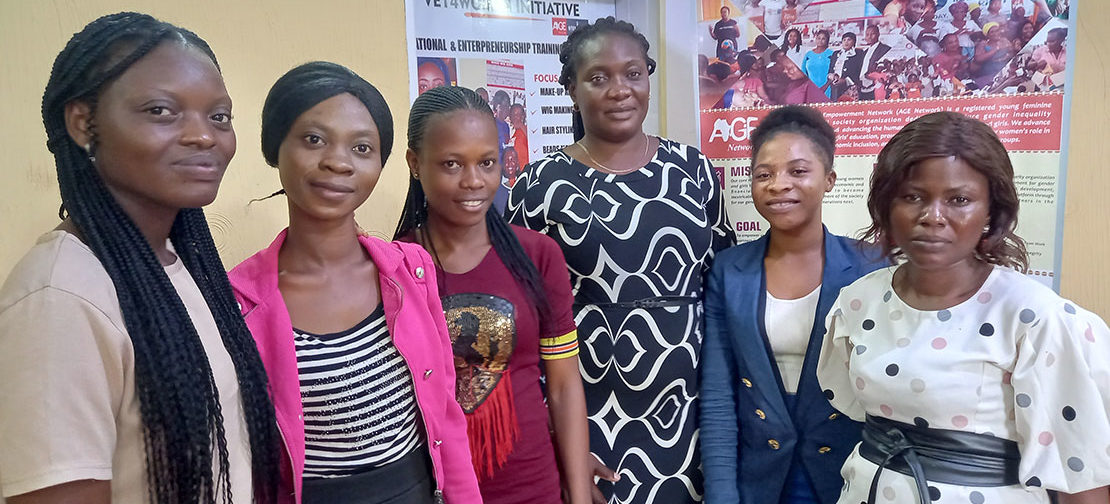 Ogun State NASCO Officials visits AGE for Gender-Based Violence Service Mapping
It's an honor to receive the officials from the Ogun State Operations coordinating Units of National Social Safety Nets Project NASCO, a unit under the Federal Ministry of Humanitarian Affairs, Disaster Management and Social Development in our office for Gender-Based Violence Service Mapping on Tuesday, 28th September 2021.
Speaking during the visits, Mrs. Adeyeye who led the Gender Base violence service providers Mapping exercise said the exercise aims to evaluate our organization as one of the GBV Service providers in Ogun State and to assess the available services in our organization addressing the gender-based violence in the State
We thank the State Operations coordinating Units and the Ministry for the visits to evaluate our work on GBV prevention and intervention. This shows that we are not alone and the girls/women are not alone too. The Government is committed to securing their protection and making Ogun State safe for all.
We want to use this opportunity to also reiterate our commitment, as a young feminine front-line organization, to end violence against women/girls in all its forms including those with special needs (disabilities), and to secure protection & rights for women and girls including their bodily autonomy & sexual rights in Ogun State. We are calling on the State Operations coordinating Units and the Ministry to support our efforts as a frontline organization particularly in the area of mobility as various cases of GBV take place in the hard to reach communities and there is a need for a regular campaign and follow-up to break the silence culture and to help the survivors access the needed support and care.
We are also calling on the women and girls facing any forms of gender-based violence to speak up so that the necessary actions can be taken to secure their protection.